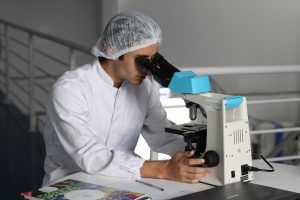 The global chemicals industry delivers raw materials and substances to various sectors such as agriculture, automotive, pharmaceutical, and construction. The different grades of chemicals produced in companies play significant roles in the manufacturing of consumers and industrial applications. When there is a change in this industry, it creates a ripple effect on the dependent sectors. Hence, a company must create a seamless chemical sourcing pathway to minimize these effects on its operation. As a result, a company would continue to get its raw materials at the right time and best prices from various manufacturers.
Growing challenges in chemical procurement
The global chemical market is fast changing. Companies must adapt their businesses, operating model and procurement processes. CPOs and chemical distributors are facing new challenges in sourcing products from different countries. The main obstacles faced by them are the price volatility, stringent regulation and logistic support in the shipment. However, keeping an eye on the latest development in the chemical industry helps a company to face these problems and create a competitive advantage over others.
Reasons to consult with a chemical consultant. 
Companies purchasing chemicals from different countries often face a daunting task in sourcing raw materials. Manufacturers produce various grades of the same materials causing confusing to buyers. Researches revealed that most of the firms fail to achieve purchasing excellence which impacts their revenues and supply chain, check out maid service bergen county.
The chemical consultant has domain expertise and skills to procure raw materials and can help a company facing disruption in the supply chain. The chemical experts can provide the following support and assistance to a company:
Create a database of the top chemical manufacturer offering the required product.
Ask for a price quotation for the required material from companies.
Conduct sample testing, site audit, and price negotiation.
Logistic support and obtain financial options.
Study market trends and development.
And others.
Hence a chemical consultant can be useful in generating a seamless chemical supply chain consulting with them. ChemConn Sourcing a leading chemical consultant in India, is doing these services to companies after consultation. Consult with them for help now.