ABOUT CHEMCONN SOURCING PVT. LTD.
Create Strong Bonding Globally
Previously known as Chem Connections (INDIA), ChemConn is amongst the biggest chemical procurement consultant/service provider in India.
Since being established in the year 2004, ChemConn has been dedicatedly providing sourcing services to about 25 international chemical distributors spread across the globe. Through its wide and ever-growing network of over 500 quality suppliers, ChemConn caters to diverse product requirements in fields of specialty, commodity / industrial chemicals, and ingredients. We ensure that our partners receive the most cost-efficient deals while never foregoing the ethics of trade and preserving our partners' interests in the highly competitive Indian market. Through all this, and more, ChemConn constantly seeks and offers opportunities for new business development, thereby presenting a fairly wholesome model of trade to its current and prospective partners.

Dedicated Teams
Committed to helping its clients reach their goals, to personalising their experiences.

True Partners
Our strong sense of identification with client projects means that we are constantly striving.

Business Sourcing
This sense of identification also means we value and promote seamless interaction.
Years of Sourcing
Experience
Facts of Industry
India Chemical Industry
Valued at US$ 175 Bn. (expected to be US$ 230 Bn., contributes to 13% of the GDP).
One of the fastest-growing sectors of the Indian economy, growing at more than 15%.
Fragmented and dispersed industry – multi-product and multi-faceted.
Focus on cost-efficient production by employing the latest technologies.
Large players in bulk chemicals along with fine and specialty chemicals/ ingredients.
Manufacturing hub of multinationals for servicing global requirements.
Very strong in specialty and knowledge-based products, natural products.
The abundance of technically skilled manpower, minerals, feedstock, and natural products.
Among the top 5 chemical producing countries of the world. 3rd largest refining capacity.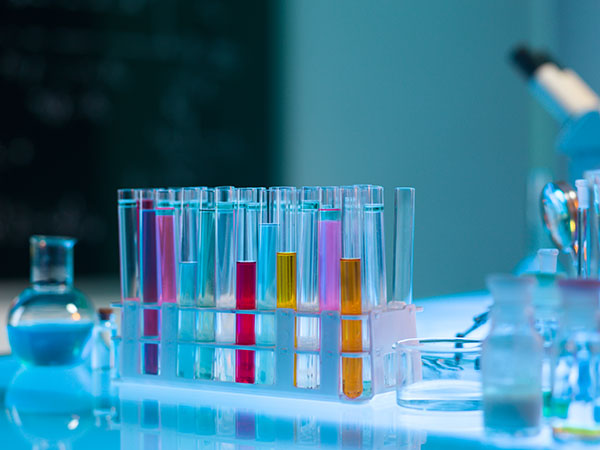 Driven By Values, Delivering On A Vision.